Hawks Arrive for Fitness Testing:
— Nick Heid (@nickheid14) August 27, 2015
-Training camp got going underway today as the annual fitness testing took place. The Neely Cup starts tomorrow at 4:00 pm with Team Dafoe taking on Team May and then later (at 6:00 pm) Team Langkow plays against Team LaBarbera. The 4 squads are being named after the 4 of the highest drafted Winterhawk's goalies in team history. Here are when and where the 4 Goalies were drafted:
-Darrell May- 1980-5th round-91st overall-Chicago Blackhawks.
-Byron Dafoe-1989-2nd round-35th overall-Washington Capitals.
-Scott Langkow-1993-2nd round-31st overall-Winnipeg Jets.
-Jason LaBarbera-1998-3rd round-66th overall-New York Rangers.
Portland has had 11 total Goalies drafted to the NHL since 1977.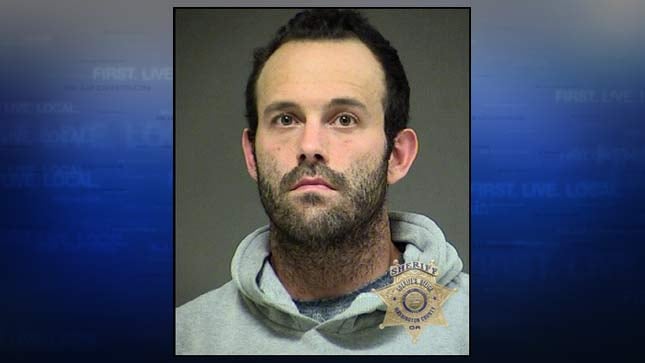 McKittrick
McKittrick Arrest Details Released:
-KPTV Portland
released the arrest details
involving the incident Portland Assistant Coach Keith McKittrick was involved in on August 16th in Beaverton at around 7:30 am. The Police arrested McKittrick for 4th degree Assault, Strangulation and Domestic Menacing. He is currently out on $2,500 bail and is expected in court on September 14th. Portland management has been pretty tight lipped so far but they did say that he is currently on "administrative leave." Therefore, I would not expect him to be with the Hawks until after he sees his day in court.
What is Going to Happen to the Coliseum?:
-A study
was recently released that Veterans Memorial Coliseum is losing around $55,000 each year
. Any sort of renovations are being expected to cost between $35 Million and $142 Million. The cheapest option is the $14 Million that it would take to actually just tear the building down. Overall, not a great outlook for an arena that's been in flux for the last 3 years and continue to be so until the city of Portland can decide what it wants to do.
Bellows
4 Hawk's Prospects Named to CCM/USA All American Prospects Game:
-Kieffer Bellows, Garrett Wait, Samuel Rossini and Mitchell Mattson were all named to the
4th annual AAPG
. A Winterhawk roster player has played in each game so far with Seth Jones (2012), Keegan Iverson (2013), Chase De Leo (2013) and Paul Bittner (2014) all having played in the game. The game will take place on September 24th in Buffalo at the First Niagra Center.
McLaren Signed by San Jose:
-Former Winterhawk Frazer McLaren (2003-08)
was signed by the San Jose Sharks to a 1 year, 2 way deal.
He played all of last season for the AHL's Toronto Marlies where he registered 1 assist and 62 PIMs in just 22 games. It appears he may get another chance to stick with the Sharks after playing for the Worcester/San Jose Sharks from 2008 to 2012.
Top 5 WHL Teams of All Time Revealed:
-Andy Eide of Sportsnet
revealed the final 5 in his list of the top 25 WHL teams of all time
. Not too surprisingly, considering the story, the 1989 Swift Current Broncos topped the list. The Joe Sakic led squad beat the host Saskatoon Blades for the Memorial Cup that year. Gregg Drinnan's book: "Sudden Death," is a must read on this team.
Ryan Johansen Throws Out First Pitch:
-Former Winterhawk Ryan Johansen (2009-11) was on hand for the Cincinnati Reds game against the Detroit Tigers on Monday and he threw out the first pitch.