Paul Bittner skated during warm ups and could go tonight in Game 3 for the Winterhawks. The listed scratches included Adin Hill (3rd Goalie), Justin Greer (Depth D-man), Skyler McKenzie (along for the experience) and Layne Viveiros (awful Game 1 plus solid Game 2 for Josh Hanson means no ice time). That left the final forward scratch to be either Ethan Price, Tyson Predinchuk or Bittner, if he cannot go.
Bittner left in some discomfort fairly early in Game 2 and was replaced on the top line with Alex Schoenborn. Schoenborn was tried early in the season with Leipsic and Petan with mixed results. His season didn't really start clicking until he was placed on a 3rd line with Dominic Turgeon and Keegan Iverson (Bittner's line mates last season). If Bittner is scratched, it would mean splitting up two different lines that were really clicking and could give the Hawk's their first challenge to their depth this post-season. This could even have a lasting impact on the first round series as Portland looks to bury the Giants in a 3-0 hole.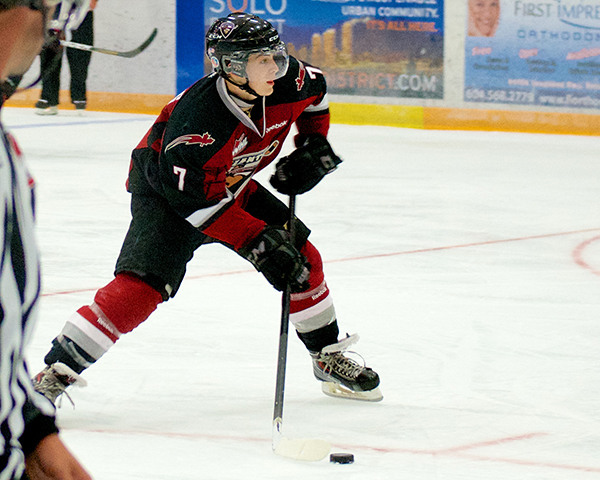 For Vancouver, Ty Ronning is a big help retuning from flu like symptoms and missing the first 2 games. He has been inconsistent this season but his return does give them another skilled forward on a team that is lacking scorers. In a surprise move, rarely used D-man Shaun Dosanjh was replaced with (1998 born) Matt Barberis (played in only 3 games this season). In my opinion, when Dosanjh saw some action late in the game, he was one of their better D-men. He played aggressive and took away a few scoring chances. It is clear this move was meant to give the (hockey age) 15 year old some playoff experience, though Russian import Dmitry Osipov is way more replaceable in the lineup. When players like Keegan Iverson initiated contact with Osipov in the first 2 games, he shied away from them and turned the puck over in bad spots. This could be a move Don Hay will regret, if he is even playing for this season.
It is interesting to note that Giant's owner
Ron Toigo admitted that he is trying to land the 2016 Memorial Cup
. He said that his team is out to prove, this post-season that they will be competitive for years to come, something the Board of Governors takes into consideration when they vote for the host.
Nic Petan will be playing in front of some friendly faces, as
his parents made the trip north from Delta B.C. to watch their son play.
He has 2 points in the first 2 games of the series, which is under his season average of nearly 2 points a game.
Puck drop goes at 7pm at the Pacific Coliseum.