With the end of July comes the fast-approaching U-18 Ivan Hlinka Memorial tournament. In order to get the rosters for the tournaments, countries like Canada have a number of players invited to camps, where the national team coaches can evaluate them and ultimately decide whether they will be invited to go to the Czech Republic and Slovakia.
Cody Glass finds himself in the mix for the U-18 team, one year after competing at the Five Nations tournament for Team Canada Red (Canada split into three teams to make it an eight-team tournament). This year, he is one of 44 players vying for a spot on the 22-man Canadian roster for the U-18 Ivan Hlinka tourney. The camp takes place Saturday, July, 30th through Tuesday, August second. Three different intra-squad Red vs. White scrimmages will take place Sunday, Monday and Tuesday to help the coaches make a decision. Once a decision is made on the final roster, those 22 players will go to the Ivan Hlinka tournament which runs August eighth through 13th. Canada's first match is at 8:30 am on the eighth vs. Slovakia.
Among the 24 invited forwards and competing for the 16 forward spots with Glass are six other WHL players. They are: Jaret Anderson-Dolan (Spokane), Jordy Bellerive (Lethbridge), Brett Davis (Lethbridge), Jake Leschysn (Regina), Stelio Matheos (Brandon) and Michael Rasmussen (Tri-City). There are also four WHL d-men among the 16 blue-liners vying for six spots. Those WHLers are Josh Brook (Moose Jaw), Brayden Gorda (Edmonton), Jonathan Smart (Kelowna) and Scott Walford (Victoria). Ian Scott from the Prince Albert Raiders is one of four goalies trying for two spots. Doing the math there, 1/4 of the U-18 roster is from the WHL (11/44).
If Glass is able to make the U-18 roster, it will do nothing but help his 2017 NHL draft stock as this tournament is essentially the start of the scouting season fro NHL teams. Usually one or two players have breakout tournaments and start to gain some attention on their way to being drafted in the first round.
Canada has dominated, historically at the Ivan Hlinka, winning the last eight and 11 of the last 12. This is one of two major U-18 tournaments with the other coming in April. Due to the CHL season, Canada usually ices a much stronger roster for the Ivan Hlinka tounrey, while Team USA does the reverse. The U.S. has won six of the last eight U-18 World Junior Championships with this strategy.
Already chosen on for the U.S.'s U-18 Ivan Hlinka team this year, are unsigned Portland Winterhawks' prospects Ryan Poehling, Brannon McManus and Clayton Phillips. Poehling was listed by Portland, but has committed to play for St. Cloud State University starting this fall. He is a 6'3" 185 lb forward, who scored more than two points a game last year for his high school, before scoring four points in nine games in the USHL with the Lincoln Stars during the 15/16 season. McManus was selected by Portland in the fourth round of the 2014 WHL bantam draft, but has committed to play for the University of Minnesota starting this fall. He was rookie-of-the year in the USHL last season with the Omaha Lancers, notching 39 points in 58 games as a 16-year-old. Phillips is another protected list add-on for Portland, who had 15 points in 25 games from the blue line last year with Edina High School. While none of these prospects are that likely to play with Portland, they will still be players to watch at the Ivan Hlinka tournaments, just in case they do change their minds.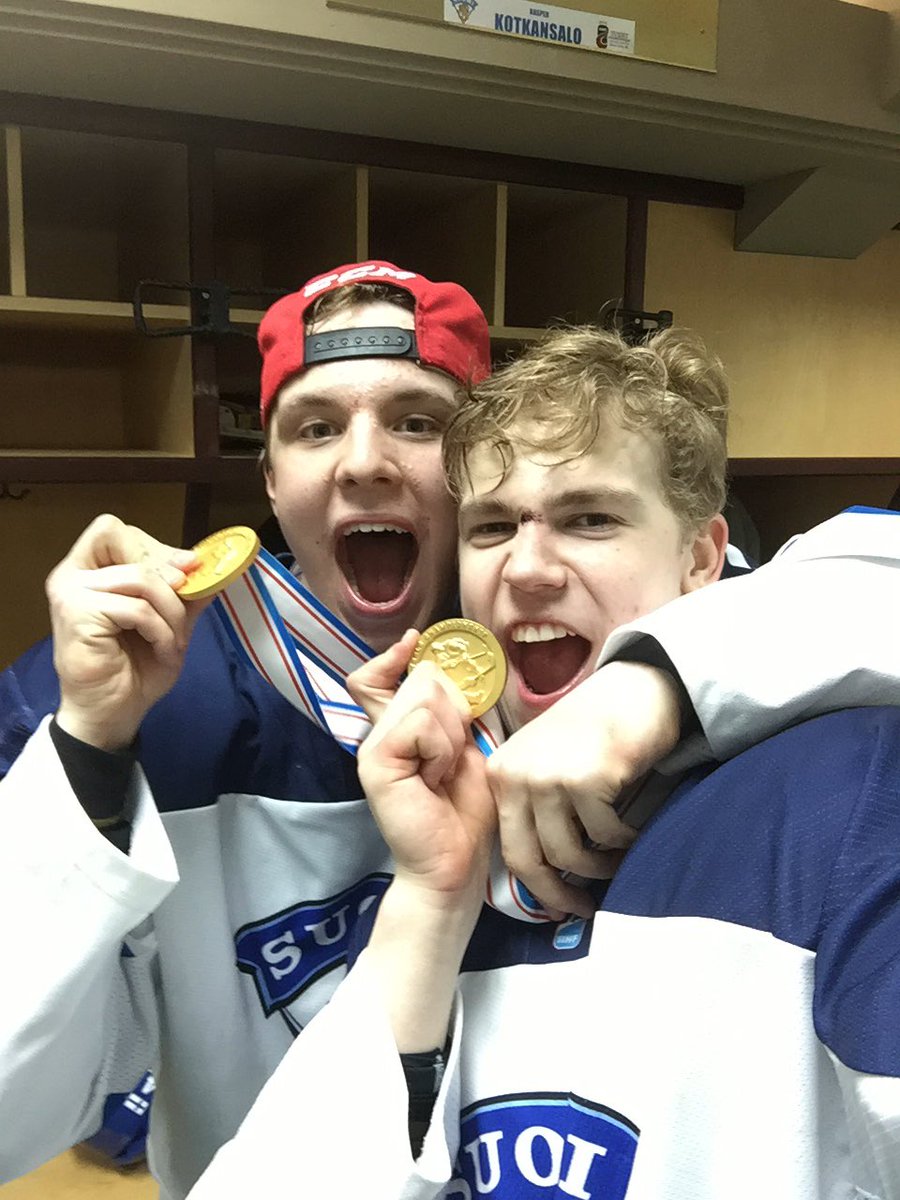 Expected to join Glass as Portland Winterhawks in the Czech Republic and Slovakia is newly signed defenseman Henri Jokiharju. The Finnish d-man represented his country at the both the U-18 Ivan Hlinka and the U-18 World Junior Championship as a 16-year-old last season and should be a lock to make the Ivan Hlinka tourney team this year. He even won gold with the Finns at the U-18 WJCs. I am looking forward to getting my first look at the right-handed d-man, who will be manning the blue line for Portland this year when he plays for the U-20 team at the U.S.'s NJEC this week. Finland chose to carry mostly 1999 born players for the Evaluation Camp, rather than have a lot of their older players attend. I would not assume that just because he's suiting up for the U-20 team in Plymouth, he will play for them in Toronto and Montreal at the World Junior Championships.
Winterhawks-Centric U-18 Ivan Hlinka Memorial Tournament Schedule:
Monday, August Eighth:
-6:30am: USA vs. Finland
-8:30am: Canada vs. Slovakia
Tuesday, August Ninth:
-6:00am: Canada vs. Russia
-6:30am: USA vs. Sweden
10:00am: Finland vs. Czech Republic
Wednesday, August 10th:
-5:00am: Canada vs. Sweden
-6:30am: Finland vs. Switzerland
-10:00am: USA vs. Czech Republic
Friday, August 12th:
-Semifinal games
Saturday, August 13th:
-Third place and Final games.