Young Stars Tournament:
Edmonton Oilers, Vancouver Canucks, Calgary Flames and Winnipeg Jets
-9/11/15:
Calgary 3 Winnipeg 1
-Winnipeg: Nic Petan (2011-15), Chase De Leo (2011-15)-former Winterhawks now.
Petan played top line center with fellow top Jet's prospects Brendan Lemieux and Nikolaj Ehlers, who played with Oliver Bjorkstrand at the World Juniors for Team Denmark last winter. De Leo was moved to the left wing to play on the Jet's 2nd line with Andrew Copp as the Center and Scott Kosmachuk on the Right Wing.
-De Leo was one of the best Jets players on the ice as he had two amazing set ups on 2 on 1s that were not quite converted by his teammates. He also had several solid defensive plays that prove he still is one of the most defensively conscious players on the ice, even at another level. Petan had a below average game for him but still just missed tying the game in the 3rd on a wicked wrist shot.
Abols
Edmonton 8 Vancouver 2
-Rodrigo Abols (current Hawk) and Anton Cederholm(2013-15) dressed for Vancouver.
Abols had a clean breakaway for the Canucks but was unable to convert. If he had scored there, it would have gone a long way to make sure that he got to hang around a little longer in training camp. Cederholm somehow skated out with only a minus 2, despite having his team give up so many goals.
-9/12/15
Edmonton 6 Calgary 3
-Caleb Jones (current Hawk) dressed for Edmonton.
Jones
Jones was burned on two different 2 on 1s as he failed to stop the pass from going across to the open forward and Calgary converted on both chances, which were in the 1st period. After these two goals, Jones seemed to settle down and in the 2nd, he jumped into the play and got in all alone on Calgary's Goalie, nearly beating him after putting on a move.
-9/13/15
Vancouver 4 Winnipeg 1
-Nic Petan and Chase De Leo were moved together and though they played well, with Petan seemingly deflecting a Josh Morrissey shot past Jackson Whistle, they could not actually solve the 1995 born Kelowna Rockets Goalie themselves in a losing effort. Neither Abols, nor Cederholm played for Vancouver.
-9/14/15
Winnipeg 5 Edmonton 4 OT
De Leo
-Petan and De Leo again played together in the Jet's top 6 forward grouping. De Leo was all over the ice for the 3rd straight game and was finally rewarded with a goal in the 3rd period. Petan and him combined for 9 total shots on goal and were factor every time out there. Caleb Jones was paired with Everett Silvertips D-man Kevin Davis and again struggled with the pace at first before settling and stringing together a few solid plays. He was out there when former Silvertips forward: Josh Winquist scored to cut a 4-2 Jet's lead to 4-3.
Vancouver 3 Calgary 2 OT
-The 2nd straight OT game was Rodrigo Abols' last action in a Canuck's sweater this year and he was given every chance to show what eh can do, while playing on the top line with Calgary Hitmen forward: Jake Virtanen and Jared McCann. He scored the game tying goal for Vancouver as McCann made a nice play at the side of the net to get it out front and he beat John Gillies in tight. As Portland drafted him out of Latvia, signed him and brought him into camp, before Vancouver invited him up, the Canucks cannot sign him as a free agent. He will be treated as a normal North American player due to NHL CBA rules and Vancouver will have to draft him in the 2016 NHL draft before they can sign him. I'm thinking that his recent play will assuredly get him in the NHL Central Scouting's draft rankings that should be released within the next couple of weeks.
Abols got the call out of the blue
to attend the Young Stars tourney, before he even showed up in Portland.
Edmonton Oilers win the Young Stars Tournament with the best overall record (2-0-1).
Traverse City Tournament:
Columbus Blue Jackets, Detroit Red Wings, New York Rangers, Minnesota Wild, St. Louis Blues, Carolina Hurricanes, Dallas Stars, Chicago Blackhawks.
-9/11/15
Minnesota 5 N.Y. Rangers 2
-N.Y. Rangers: Keegan Iverson (current Hawk) skated on the 2nd line with Regina Pets forward: Adam Brooks and Zach Bratina. A big camp is huge for Iverson who was drafted over a year ago and has yet to earn an NHL contract. It appears that he's going to be given a chance ti impress at the TCT. He did not factor into the scoring but did use his presence to help force a turnover that led to the ranger's 2nd goal.
Iverson
Columbus 5 St. Louis 2
-Columbus: Oliver Bjorkstrand (2013-15) and Paul Bittner (current Hawk) both factored into the lineup and Bjorkstrand factored on the score sheet with a goal and an assist in the Blue Jacket's win. Bittner meanwhile was able to fire 2 shots on net and was a +1.
Detroit 1 Carolina 0
-Detroit: current Winterhawk Dominic Turgeon dressed for the Wings but played as a 4th line Center and so did not get much ice time to do any damage on the score sheet.
-9/12/15
St. Louis 2 N.Y. Rangers 0
-Another loss for Iverson and the Rangers, but
apparently he played a much better overall game.
The Rangers coaching wants him to go out there and throw a lot of hits, using his frame to force turnovers and scoring chances. Portland fans will be happy if he does this in Portland this year.
Bjorkstrand
Columbus 8 Minnesota 5
-Bjorkstrand let loose on the Minnesota Wild, scoring twice and adding three assists for 5 points and vaulting himself to 7 points in two games and tops among all players in scoring for the TCT. He scored the eventual game winning goal and factored in on the 2 goals that put the game away. He also has CBJ website writer
Rob Mixer thinking
that it will be hard for the Jackets not to put Bjorkstrand in their NHL lineup to start the season. Paul Bittner, meanwhile notched his first professional goal in the 3rd period.
Detroit 3 Chicago 2
-Turgeon again played more of a depth role as it appears that Detroit wants to get a closer look at some of the free agent invitees and unsigned players. He did get a shot on net in this game though.
Turgeon
-9/14/15
N.Y. Rangers 4 Columbus 0
-Keegan Iverson continued to improve as the tournament goes on and was actually the only current or former Hawk to get on the score sheet as he assisted on the Rangers 3rd goal, which was scored by Calle Andersson. Oliver Bjorkstrand had his worst statistical game of the tourney as was minus 1 and did not score a point. Paul Bittner did not dress for this game.
Detroit 5 Dallas 4
-Turgeon was again a minus as he was on the ice for a Dallas goal. The Wings were out shot 30-19 on the game and really failed to get much going offensively.
-9/15/15
Chicago 5 N.Y. Rangers 2
-Keegan Iverson scored his first goal at the tournament after he crushed a Chicago forward with a check over the boards and then went on to score on that same shift. This type of play will assuredly gain him interest for the Ranger's coaching staff and could even be enough to get him an Entry Level Contract.
GOAL!!!

@iverke

opens scoring after burying an opponent over the boards with a hit!

#NYR

prospects up 1-0 with 4:28 to play in first

#NYRTCT

— New York Rangers (@NYRangers) September 15, 2015
Columbus 5 Detroit 2 (Title Game)
Bittner
-Bjorkstrand scored his 4th goal of the tournament, which held up as the eventual game winner, putting Columbus up 3-1 in the 2nd period. Paul Bittner then scored right afterwards to help them to a 4-1 lead in the game. The Blue Jackets won their 2nd straight Traverse City title and 4th overall. Bjorkstrand was the team's leading scorer this year and last year and had 14 points over the 2 tournaments overall. Bittner ended the tourney with 2 points, both goals. Dominic Turgeon, meanwhile, was out on the ice for Bjorkstrand's goal, as well as another CBJ goal and ended the game with a minus 2. Turgeon had a poor statistical tournament with 0 points and a minus 3 overall with 2 shots on goal.
Columbus wins the Traverse City Tournament
Estero Rookie Tournament:
Florida, Nashville, Washington and Tampa Bay
-9/12/15:
Florida 2 Washington 1 (Shoot Out)
-Current Winterhawk Keoni Texiera and former Hawk: Miles Koules (2014-15) both were invited as free agents to pay for the Capital's in Estero, Florida at Tampa Bay's first rookie tournament. Washington's AHL affiliate (Hershey Bears) coach Troy Mann was the coach for the Capitals at the tourney and he said that Texeira struggled at first in the opening game, but he
"came on as the game went on."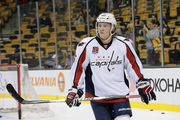 Koules
Tampa Bay 5 Nashville 1
-Current Winterhawk and signed 2nd round NHL draft pick: Jack Dougherty competed for the Predators at the Estero Tourney. He was a top pairing D-man in this game with Garrett Noonan, who played last season for Milwaukee, the Pred's AHL affiliate.
-9/13/15:
Nashville 5 Florida 2
-Dougherty was again a top pairing D-man with Noonan and they got significantly better results in this game. Noonan was actually the one of the pairing that scored a goal in this game as he scored on a power play blast.
Washington 5 Tampa Bay 2
-Texeira was not in the lineup as the Capitals took a look at some of the other D-men they brought in. I couldn't find anything about Koules,. so it's possible he was not dressed for this one either.
-9/14/15
Nashville 4 Washington 2
-Dougherty was moved down in the D-pairings, off the top pairing with Noonan and was replaced by Edmonton Oil King: Aaron Irving. This could also have been Nashville wanting to take a longer look at the unsigned Irving, since
Dougherty was kept around for the 53 man, main camp and Irving was not.
-Meanwhile, Texeira was held out of the lineup again and Koules was slotted in as the 2nd line Right Wing. Both
Texeira and Koules were invited to main training camp
with the Caps.
Texeira was one of only 6 D-men brought over from the rookie tournament
, with most of them having been drafted by the Capitals. Of the two, though, only Koules can be signed as a free agent, as Texeira would need to be drafted by Washington in next June's draft before he could be signed.
Nashville and Tampa Bay tie for First at the Estero Tournament
California Rookie Games:
Anaheim, San Jose, Arizona. Los Angeles
-9/12/15
San Jose 4 Anaheim 1
-Current Winterhawk: Alex Schoenborn got his first chance to try and earn a professional contract from the Shark's organization as the 4th line Right Wing in game one of the tournament. He is eligible to sign an AHL contract with San Jose's affiliate, but the most likely scenario is San Jose sending him back to Portland at some point during main training camp.
-9/13/15
Anaheim 5 San Jose 2
-The Sharks and Ducks split the weekend series and former Winterhawk: Brendan Burke got to see his first action as a free agent invitee to Duck's camp. He came on about halfway through the game with it all knotted up at 2 apiece and thus got the win as he stopped all of the shots he faced the rest of the way.
-9/15/15
Hill
Arizona 5 L.A. 3
-Current Winterhawk: Adin Hill came in at the start of the 3rd period, with his team ahead 2-1 and stopped 14 of 16 shots over the 3rd period and a session of 3 on 3 that the two teams played for the hell of it. Hill was drafted by the Coyotes in the 3rd round of this year's draft and will be looking to get into at least one preseason game with the Yotes.
Hill is competing in camp
against former Medicine Hat Tigers Goalie: Marek Langhammer and former German League Goalie: Niklas Treutle. Both Langhammer and Treutle have signed contracts, while Hill is trying to earn one with his play at the tourney and in camp.
-9/16/15
Arizona 4 L.A. 1
-Hill again made his appearance as a replacement in the 3rd period and this time stopped every shot he faced as the Coyotes built on their 2-1 lead to win by three goals. Hill was then named to the Coyote's main camp roster and is one of 7 goalies invited. Hill was interviewed after the game and
was impressed with the speed, compared to the WHL level.
-Former Winterhawk: Derrick Pouliot also competed at the London Rookie tournament for the Pittsburgh Penguins.