The Kelowna Rockets showed why they are now ranked as the top team in the CHL with a 9-3 win Tuesday and a 7-2 win Thursday. The 2 lop sided wins for Kelowna extended their winning streak to 16 games. Their last loss was 4-1 to Victoria on November 20th.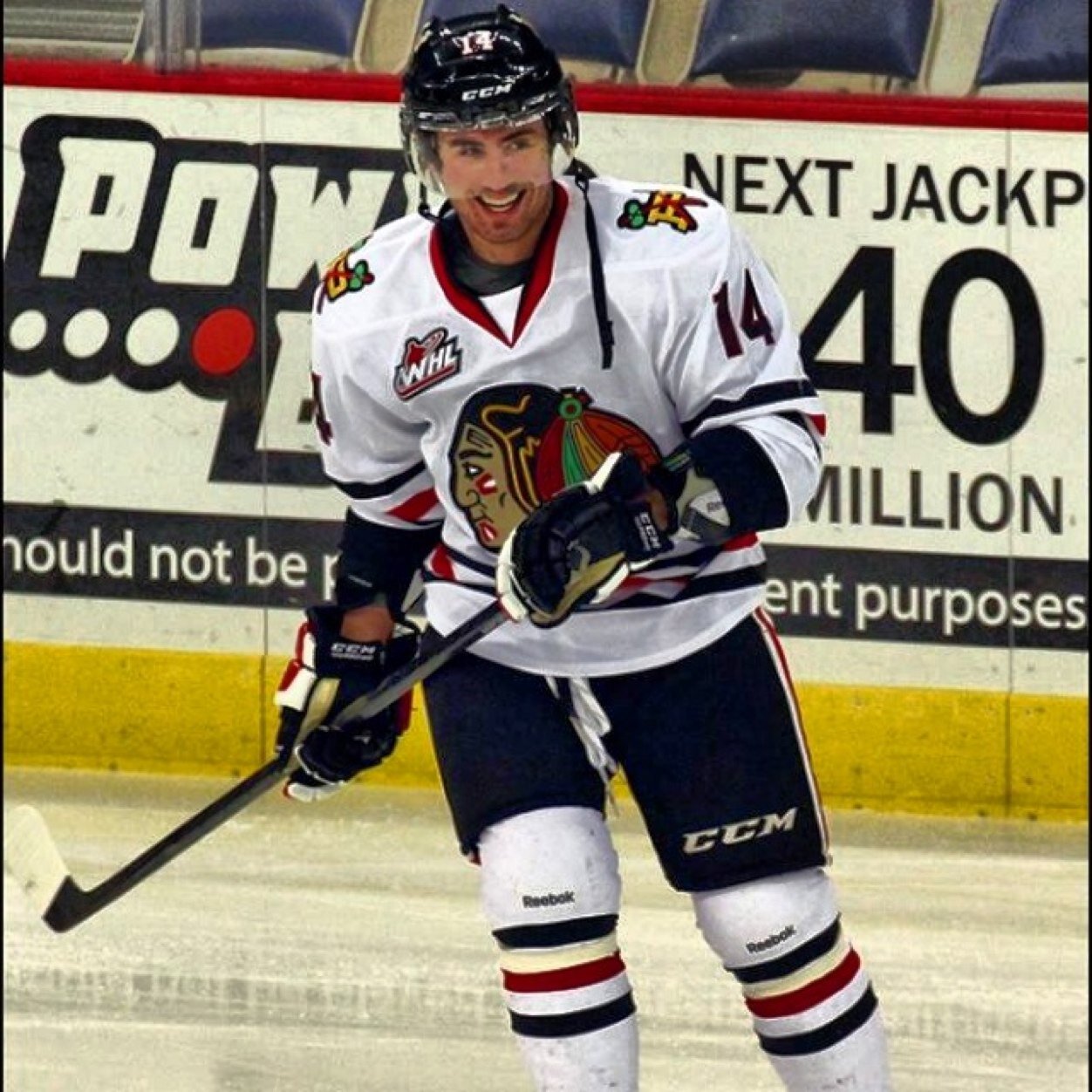 McColgan
The Rockets also sweep the season series 4-0 with the Winterhawks with a combined goal total of 28-10. That is definitely not want you want against a team you could likely face in the playoffs. Portland was still without Nic Petan, Derrick Pouliot and Taylor Leier at the World Juniors and Brendan Leipsic to his 7 game suspension. They also scratched Shane McColgan on Thursday and word got out that he has left the team and is awaiting a trade. But more on that later.
Tuesday 12/31/13: Kelowna 9@ Portland 3
:
-Portland hosted Kelowna for their annual New Year's Eve game. The atmosphere was electric as 10,000 plus fans were in attendance. Surprisingly, the Rockets fed off of the energy not the short handed Hawks. Some poor defensive play in their zone by Hawk's Defensemen and Forwards alike led to the Rockets jumping out to a 5-0 lead midway through the 2nd period. You have to hand it to Kelowna though they capitalized on every mistake or opportunity given to them. They have to be the deepest team in the WHL. Many of their goals were scored on the break with empty nets for their shooters after poor defensive gap control.
-Brendan Burke was pulled from the game and Kelowna native Jarrod Schammerhorn was put in. I would say all but one of the goals were not totally Burke's fault, which could not be said for Thursday's game.
-Alex Schoenborn gave the Hawks a bit of life after Kelowna D-man Jess Lees fanned on a point shot and Schoenborn buried it on a break away. Then Chase De Leo scored utilizing a Oliver Bjorkstrand screen in front during 4 on 4 play. The Hawks had cut the lead to 5-2 and were creating chances.
Bowey
-That would be as close as they would get though as Madison Bowey scored on a sharp angle, giving the Rockets a 6-2 lead after two periods. This was simply too much for the depleted and young Hawks, as they scored once more (De Leo) but then gave up 3 unanswered as the Rockets gradually took the life out of the celebratory crowd.
-Kelowna out shot Portland 40-32 in the game and Cooke was solid, stopping 29 of 32. Burke stopped 12 of 17 before being pulled. Schammerhorn notched 19 saves on 23 shots in relief.
Jordon Cooke
1/2/14: Kelowna 7 @Portland 2:
-This was the game that hurt more as the Hawks dominated play for large stretches of the first and second period, creating numerous chances that over age Goalie Jordon Cooke was game for. Cooke was just simply much better than Brendan Burke in both games.
-Paul Bittner scored a highlight reel goal in the first, opening the scoring. He has all the talent in the world, combining a big body with decent speed and great hands. He just has to figure out how to put it all together, which will be fun to see over the next couple years.
-After Adam De Champlain hit the post, Jesse Lees scored from the top of the circle on a fairly innocuous shot that seemed to take the wind of of the sails of Brendan Burke. When he is playing with confidence, he is one of the best Goalies in the league, but when he gives up a poor goal, he is a middling if not below average netminder, who sits too far back in his net.
-Ethan Price did notch his 2nd of the season on a break with De Champlain, but Kelowna would use a combination of poor goaltending and the power play to score 6 unanswered for the 7-2 win.
-Myles Bell and Tyson Baile were excellent in the two games. Bell had 3 goals and 4 assists in the 2 games, while Bailie had 2 goals and 4 assists. They really lead the charge for the rest of the Rockets.
-Bailie and Bell lead the Rockets in points with 46 and 40 apiece. 12 Rockets have at least 19 points though, so the scoring is very balanced.
-Cooke stopped 29 of 31, while Burke stopped 12 of 16 before Schammerhorn came in and stopped 32 of 35. I hope that the Rockets aren't in Burke's head as they have scored 16 goals on him in well under 3 total games.
Up next for the Hawks is a trip to Kennewick, where the short handed Hawks hope to rebound. They are 4-2 vs. the Americans, but 2-0 vs them in Kennewick this year. They were 4-1 @ Tri City last year, as they seem to enjoy playing at the Toyota Center