The Portland Winterhawks capitalized on the momentum gained from the previous weekend up in British Columbia, to come back home and win 3 straight over Moose Jaw, Spokane and Vancouver. They were aided by the debut of the newest Winterhawk: Matt Dumba, as well as, some much needed rest for three players that attended the World Junior Championships in Sweden.
Friday 1/17: Moose Jaw 2 @ Portland 8:
-It was the first game of a 5 game U.S. Division trip for the East Division's Warriors and it could not have gone worse for them. They ran into a team that had momentum and just too much team speed and slick passing ability for the young Warriors.
-The Warriors would lose promising 16 year old Goalie Zach Sawchenko to a lower body injury, as well as, one of their top scorers Jack Rodewald to a re-injured jaw. Then, during a late scrap with Adam De Champlain, hated D-man Jesse Forseberg was injured.
-The Hawks, though came out flying and all 4 lines were contributing offensively in creating chances.
-10 players ended up with at least one point and Chase De Leo led the way with 4 assists in the blow out.
-Portland was 4/6 on the power play, moving them to 1st in the league by the end of the game.
-Reigning WHL player of the week Derrick Pouliot, had a goal and 2 assists in the win.
-New Hawk Matt Dumba was just impressive, leading the attack up the ice and making it hard for the Warrior's defense to react to countless odd man rushes and showing great passing abilities in setting up 2 Hawk's goals.
-Dumba is a perfect fit for the Hawks, as he plays on the edge, like so many of their other players, is a fantastic skater and is great on odd man rushes. His addition really looks to set them up for a long playoff run.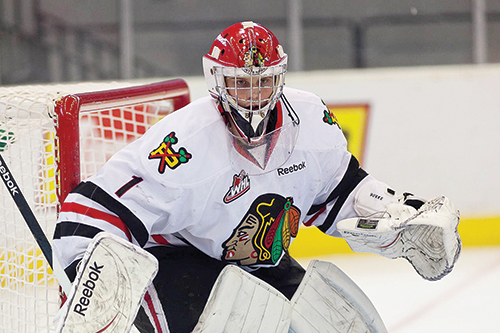 Sunday 1/19: Spokane 0 @ Portland 5:
-Portland is now 6-0 vs. the Chiefs, who cannot seem to figure out either the Hawks or Seattle, going a combined 0-11 vs. the two.
-Brendan Leipsic, rebounding from a mediocre season this weekend, scored first off of a Layne Viveiros shot's rebound and the Hawks were off to the races. Portland has scored first vs. Spokane, 19 times in a row.
-Anton Cederholm is gradually getting used to playing in North America and he showed how far he's come with an incredible outlet pass that sent Chase De Leo in on a break away, which he finished with a slick backhand to put the score at 2-0.
-The Winterhawks again created many odd man rushes the other way and Spokane's Goalie: Garrett Hughson was actually their best defender in shutting down most of these.
-Matt Dumba took a couple very ill advised penalties, continuing what plagued him at the WJC's, but then came back and caused Spokane to take a penalty in the 3rd, which led to Oliver Bjorkstrand scoring his 30th of the season and finalizing the score at 5-0.
-Portland has got to be in Spokane's head at this point, as they have not put their best effort forth the last couple of games, once the Hawks score a couple goals.
-Mitch Holmberg and Mike Aviani were held off of the score sheet for the 4th game in a row, as their torrid scoring pace finally seems to have leveled off. It could not have helped that this was right after the trade deadline in which the two 20 year olds were constantly talked about as being moved.
-In those 4 games, Spokane scored just 4 total goals, as their secondary scoring continues to be absent.
-Goalie Brendan Burke got his first shut out of the season and 5th of his career. The addition of 20 year old Corbin Boes as his backup seems to have put a little pep in Mr. Burke's step and he played 2 of his better games of the weekend.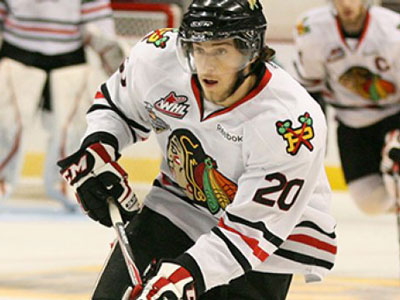 Monday 1/20: Vancouver 2 @ Portland 5:
-Fresh off of Coach Don Hay getting his 600th win, the Vancouver Giants came to town for the first time and gave the Hawk's their best game of the weekend, before being sent back north of the border with a 5-2 loss.
-Vancouver opened the scoring when Derrick Pouliot failed to get the puck out of the zone and Cain Franson scored on the rebound off a Carter Popoff shot.
-Portland then demonstrated what makes them unique in the WHL, when Derrick Pouliot scored on an odd man rush and Matt Dumba scored his first in a Winterhawk's sweater on a booming point shot on the power play. Just like that it was 2-1.
-Dumba seems like he fits perfectly on the first unit penalty kill, as he made a couple clears from his own corner. I don't know if any other Defensemen in the WHL can make those plays.
-Adam Rossignol, though not scoring, is finally showing consistency in doing what the Hawk's Coaching staff is asking him to do. He is now being placed as one of Portland's top penalty killers and made an epic diving play on the kill that kept out a scoring chance. His effort level will do nothing but challenge the younger Hawks to match their 20 year old teem mate.
-Vancouver, unlike Spokane the day before, showed resolve and answered the Hawks, keeping the game close for much of the night.
-The ultimately game winning goal was perfect play by the Hawk's top line. Brendan Leipsic made a play on the boards and got the puck down to Nic Petan along the goal line. Petan drove the net, while Paul Bittner sealed off the other Defenseman, allowing Petan to backhand it past a sprawling Peyton Lee.
-That play has been emblematic of the Hawk's offensive play this season. If they continue to play this well, they are going to continue scoring in bunches.
-The Giants put a ton of pressure on Corbin Boes, who as up to the task and helped the Hawks hold on for the win.
Portland won in many different ways over the extended weekend and will look to continue their now 5 game win streak Friday at home vs. Everett and Sunday up at Comcast Arena vs, the sane squad. They play U.S. Division opponents in all of their next 7 games. his stretch could be the most pivotal of their season, as they hold onto a 4 point lead over Seattle for the Division lead currently.