Turgeon Back in Portland/Who's Next:
-Head Coach/GM Jamie Kompon revealed last night on "Hawkey Talk" that Dominic Turgeon had been released from Detroit Red Wings training camp.
-6 more Hawks are still at camp:
-Keegan Iverson did not skate in the New York Rangers first preseason game vs. the New Jersey Devils. New York next plays on Friday in Chicago. I would expect Keegan is sent back before then.
-Brendan Burke was not one of a total of 4 goalies suited up for yesterday's home and home split squad games for Arizona vs. L.A. Unlike the Rangers, though, the Coyotes have a heavy late of preseason games including a game 7pm tonight in Anaheim and a 4pm game tomorrow afternoon in Calgary. I could see him sticking around for these games before getting sent back. If he plays in Tuesday's game it is airing NHL Network in the United States. -Anton Cederholm will play his first preseason game this year for Vancouver down
in Stocton, California, for the away portion of a split squad series against the San Jose Sharks
.
-Chase De Leo was not dressed for last night's Winnipeg Jets preseason tilt vs. the Minnesota Wild, but could see some time in tonight's game vs. Edmonton. In his first day of Jet's main camp he must've turned a few heads (literally) when he shattered a pane of glass behind the net.
-Oliver Bjorkstrand had 7 hits in a preseason (split squad) win over Carolina on Sunday in 14:02 of ice time and 1:33 of power play ice time. It was reported by Blue Jackets beat reporter Rob Mixer today that he should be skating on a line with (newly acquired)Scott Hartnell and Artem Anisimov. This means he's getting an extended look in Blue Jackets camp and with a good performance he could be out of Portland's lineup at least through this weekend. You can catch a live stream of this game vs. former Portland Coach Mike Johnston
here at 4pm Pacific Time.
-Nic Petan skated 12:58 and 3:22 in power play ice time in Winnipeg's 2-1 win over Minnesota last night. He was also 33% from the face off dot.
3 Hawks Make Central Scouting's Prelminary Players to Watch List:
-Paul Bittner was one of only 5 WHL skaters given an "A" or likely first round pick rating. The others were Seattle's Matthew Barzal, Prince George's Jansen Harkins, Kelowna's Nick Merkley and Tri City's Brandon Carlo. The Hawks got a taste of 2 of these last weekend in Barzal and Harkins.
-Nick Heid and Keoni Texeira were both given "C" ratings or potential 4th-6th round pick. I would look for this to increase as the season goes on, especially as both of these D-men will see extended ice time.
-Ethan Price was left off the list and this could be due to his 5'10" stature more than anything else.
-Also left off the list were 2015 draft eligibles: Alex Overhardt, Colton Veloso, Evan Weinger, Jack Flaman and Michael Bullion, as well as, Layne Viveiros, Tyson Predinchuk and Adin Hill who were passed over in previous drafts. I would expect Weinger and maybe Veloso to get a little consideration in later lists if they continue to improve.
-Other U.S. Division players to make the list, along with their ratings were Seattle's Ethan Bear(B) and Ryan Gropp(B), Everett's Carter Cochrane(C) and Kevin Davis(C) and Tri City's Brendan O'Reilly(C) and Parker Wotherspoon(C). Spokane did not have any players listed.
-This type of list will definitely change but it is a pretty good indicator of who the scouts are going to be paying a lot of attention to.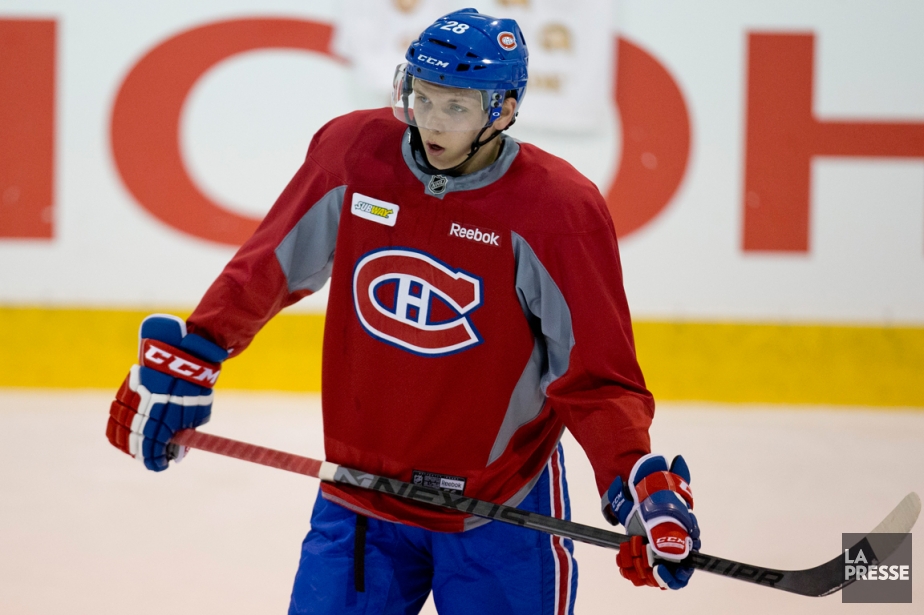 Tips Make Big Move:
-Everett made a blockbuster deal on Monday when they traded for Russian import Nikita Scherbak from Saskatoon for Goalie prospect Nik Amundrud a 1st round Bantam Pick and a 2nd round 2016 Bantam Pick.
-Scherbak had 78 points last season for the Blades which was 35 more points then the next guy.
-He is currently at Montreal Canadiens camp and was named the player of the game for their Red vs. White game yesterday. As a first round pick, he will get a long look before being sent back, if he is.
-This trade gives the Tips their most explosive offensive talent in quite some time, however if Mirco Mueller is sent back from San Jose Sharks camp, they will have 3 imports, 1 more than the limit. This meeans they would have to trade Mueller, Scherbak or Russian Center Ivan Nikolishin.
-All in all, a lot to pay attention to, especially considering the Tips travel down to Portland for games this Saturday and Sunday.
-How much they had to give up is also an indicator of how much Portland might have to give up for a player of similar qualities (cough-Josh Morrissey).
Weird Fine:
2 days after Portland and Seattle were given $500 fines for a "multiple fight situation"in Friday's game, Tri City was given the same fine but Prince George was not. I did not see the game, but per the game summary there was not any evidence to support this.
It all started at the 10:39 mark of the 3rd period, in a 7-0 (TC) game. Jari Erricson was given a "checking to the head" penalty, which seems to have set up a 3 fight situation between Prince George's Aaron Macklin, Wil Tomchuk and Tate Olson and Tri Cities Parker Bowles, Brandon Carlo and Jackson Playfair. P.G. was given 2 more minors on the play, while T.C. was given 1 more 10 minute misconduct.
In my opinion, it takes two to tango and if the suspension is really for a "multiple fight situation" then both teams should be fined the same amount.
Hurricanes Reeling:
-First they lose back to back games vs. Medicine Hat over the weekend, now they lose 2013/14 31 point scorer Tyler Wong for 3 games for a checking to the head major on Saturday.