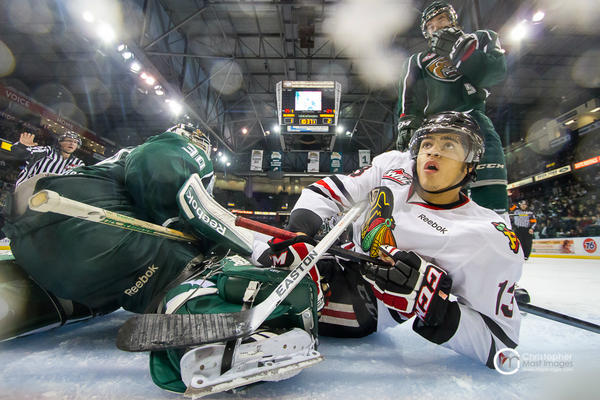 Portland was delivered another blow to their depleted forward group last weekend when the WHL suspended 1995 born forward Keegan Iverson4 games for a forearm that he delivered to Spokane Forward Jacob Cardiff last Wednesday.
Portland held Iverson out of the lineup last weekend vs. Kelowna, meaning that he has served 2 of the requisite 4 games already. He will return next Friday when Portland hosts Swift Current at the Moda Center.
Iverson was penalized 2 minutes for interference 5:24 into the 2nd period last Wednesday, after delivering a hit to the head of Cardiff. The WHL did not release their decision until very late Friday night.
It is likely that Iverson received such a stiff fine doing to being a repeat offender. Portland skated with only 10 Forwards both Friday and Saturday night, possibly forcing an ailing Taylor Leier into action.